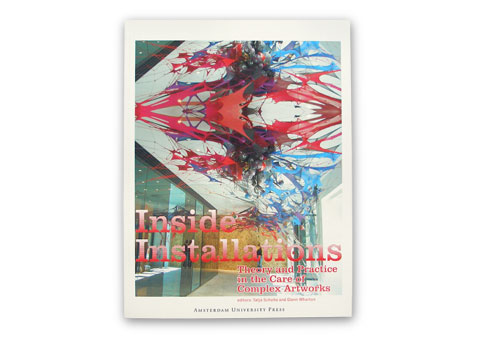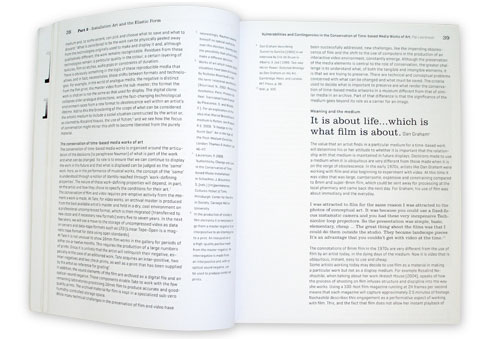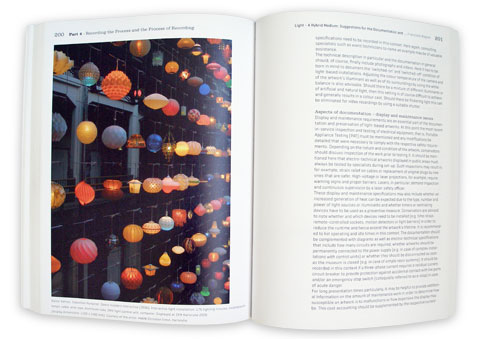 Inside Installations
This publication is the result of two European projects which SBMK with six Dutch partners contributed to: Inside Installations, preservation and presentation of installation art (2004-2007) en PRACTICs, Practices, Research, Access, Collaboration, Teaching In Conservation of contemporary art (2009-2011).

Anything is possible in installation art. The typically short lifespan of the materials and techniques used and the intended experience can be endless, often to the despair of the custodian of the work. The processes involved in preserving this complex form of art; reinstalling it, finding ways to recreate the experience over and again, as well as the decision-making that underlies these processes, form the backbone of this book.

What did the artist originally intend and how has that concept been realized in the past? How can one preserve and document the installation? What relation exists between the components and the space, and what is the spectator's part in the work? Questions of this kind are examined in connection with a number of case studies. At the same time, the book reports on the results of an extensive research project, Inside Installations (2004- 2007), carried out by an international group of custodians active in the conservation of contemporary art.