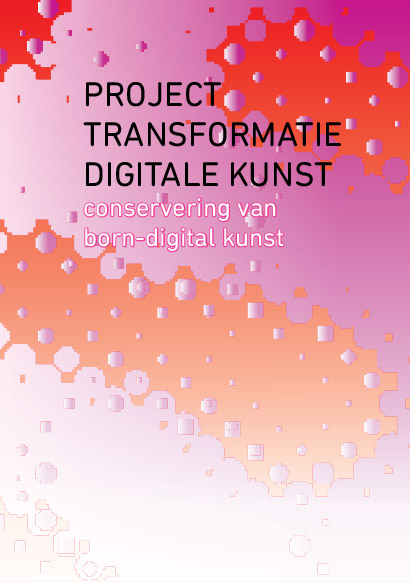 Transformation Digital Art
LIMA, SBMK and the participating museums have started the project Transformation Digital Art in 2014.

The aim of the Transformation Digital Art project was to identify the possibilities and consequences of technical and aesthetic changes in manifestations of digital art, based on three case studies of Peter Struycken's work. Struycken is the only digital pioneer in the Netherlands whose work is well represented in museum collections.

The articles in this digital publication are the result of research into documentation of born-digital works as a first step in the conservation and workflow associated with sustainable conservation. The article on the case studies reports on the conservation of the three selected works SHF34, DISP, and BLOCKS, which respectively are from the collections of Kröller-Müller Museum, LIMA, and Gemeentemuseum Den Haag.

The project's results are shared during the Transformation Digital Art symposium. It was well visited with 130 participants. The audience consisted of museum employees, curators, conservators, scientists, artists, and students from different disciplines.
And, last but not least, we made the film Digital Art: Who Cares?.