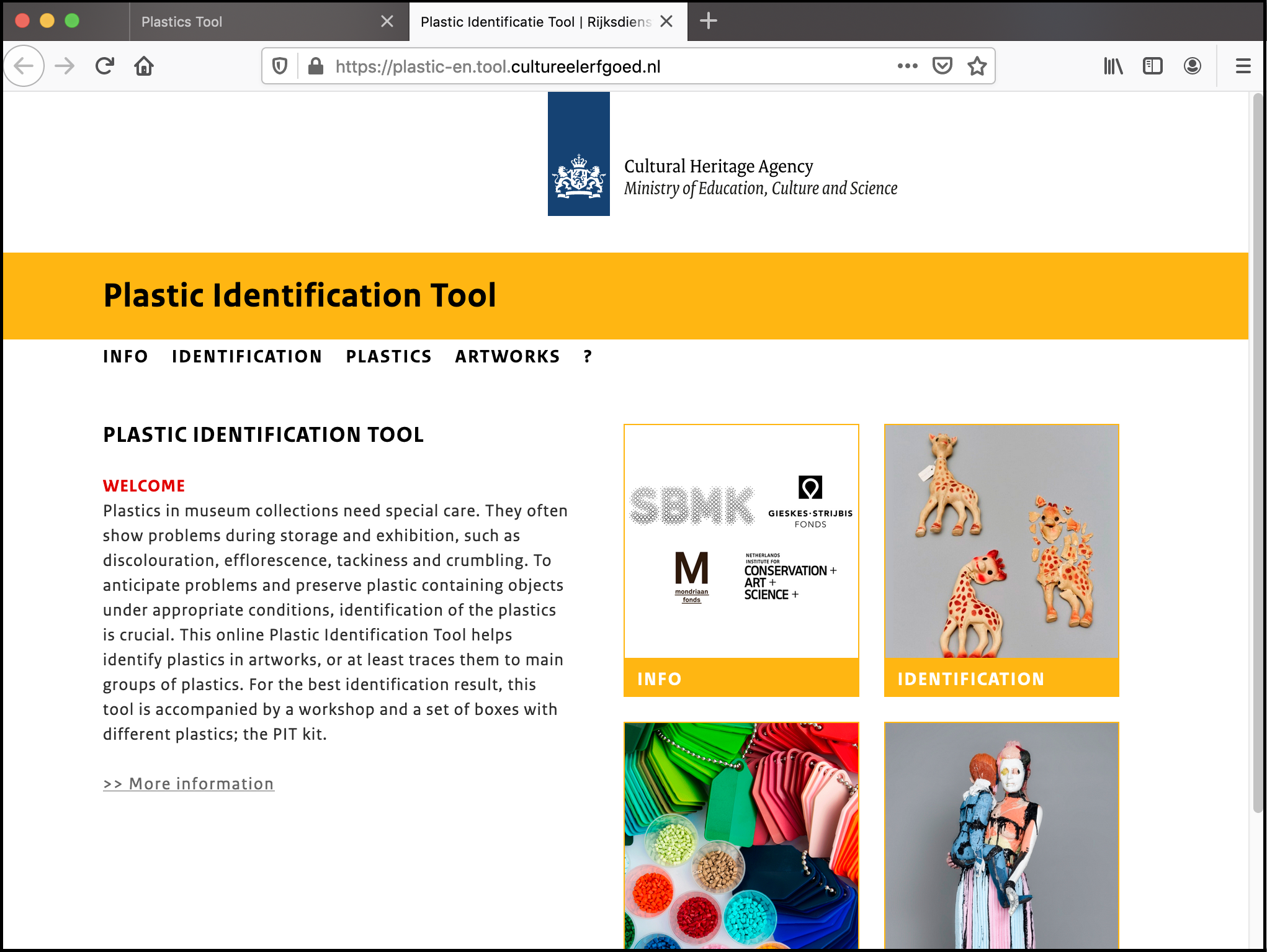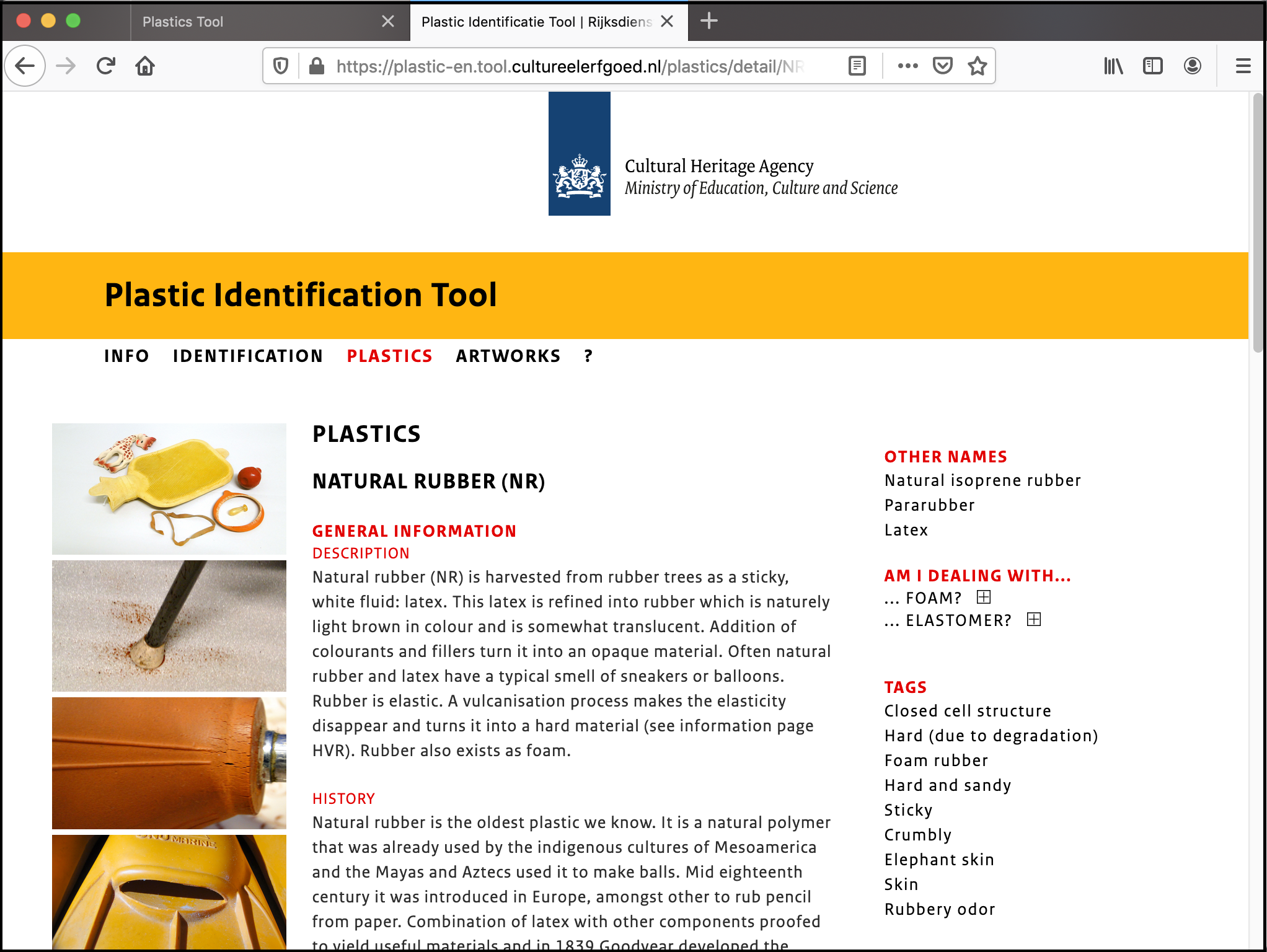 Plastic Identification Tool
How do you as a collection manager or conservator know which plastic has been used and which degradation and damage phenomena you can expect?

In order to be able to identify the composition of the objects, specialist knowledge is required, which is often not present in museums without a laboratory. A Do-It-Yourself method has been developed within the Project Plastics, enabling administrators and conservators to identify, monitor and take care of a large part of their plastics collections in the future.

The development of the tool is in it's last testing phase. We expect the online tool is finished and also available in english somewhere around july 2019.